Accordian - People Data:
Profile Picture: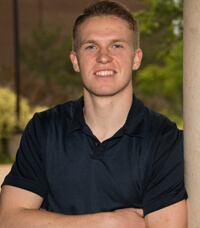 Profile Description:
Thomas was born in NJ, grew up in the Midwest then came right back to NJ after high school. As President of Student Government and Enactus, he intends to pinpoint the student body's major concerns and find a way to work together to solve them. Thomas enjoys volunteering, reading, and sports. He deeply cares about people and greatly values learning about different cultures. In the future Thomas sees himself running his own company as well as a youth organization designed to help young adults develop leadership skills, communication skills, and learning habits.
Profile Picture: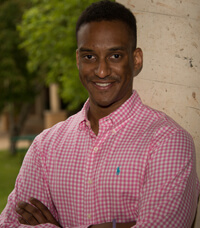 Profile Description:
David is a Communication major and a member of the Alpha Beta Gamma Business Honor Society. He is involved in the art and architecture landscaping design scene in the New York metropolitan area, has helped with the organization and production of numerous art gallery exhibits through his affiliation with the Madison Ancient and Tribal Art association, and is employed at Apple as a brand and product specialist. In high school he was captain of both the fencing and tennis teams. In his spare time David is a hip hop dancer. 
As VP he intends to act as a liaison between the student body and the faculty/administration and to improve the RVCC student experience.
In the future David sees himself having completed graduate school and would like to be the design and marketing director for Gentlemen's Quarterly.
Profile Picture:
Designation:
Vice President of Finance
Profile Description:
Krishna is a General Science major who volunteers for SkillsUSA, an organization that trains students to be workforce ready; and Action Against Hunger, a nonprofit organization dedicated to ending the world hunger crisis. He is a car enthusiast. In high school he was part of both the wrestling and football teams.
Krishna's goals as VP of Finance are to understand the financial needs of the school and make sure all students have the resources they need to work to their full potential. He would also like to help to provide scholarship options for students who need financial aid.
In the future Krishna intends to attend Wharton Business School and earn an MBA focusing on economics and managing hospitals.
Ultimately he plans to return to India and use his education to improve the quality of life and make it a prosperous nation.
Profile Picture: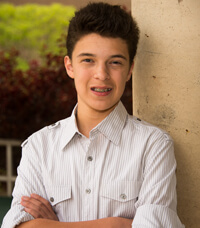 Designation:
Vice President of Information and Media
Profile Description:
Michael is a General Science major who feels no challenge is too hard. He loves meeting new people and learning all about them. He loves to laugh and entertain people.
Michael would like to use the VP of Information and Media position to help steer the greatest minds of Central NJ to our College. He also would like to improve the atmosphere of RVCC by increasing the size and diversity of the student body.
As for the near future, Michael intends to learn as much as possible and become a productive and genuinely happy member of society.
Profile Picture: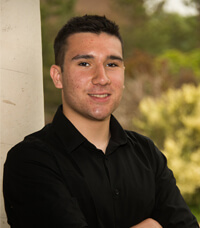 Profile Description:
About Me:  My plan is to graduate in 2017, attend the United States Naval Academy and become an officer in the United States Navy. In high school I held many leadership positions and was a member of the student council. I enjoy event planning and I have a great deal of experience with organizing events, such as a 5k run for a non-profit organization. Among my favorite things are Butter Chicken, a good game of dodge ball and Tarantino movies.