Accordian - People Data:
Profile Picture: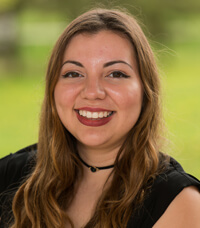 Profile Picture: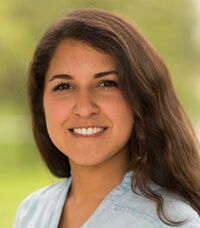 Profile Description:
About Me:    Hi, I'm Alia Rind and I'm a first-generation college student in my family. I plan to graduate in 2018, continue my education to earn a bachelor's degree in Material Science & Engineering and discover sustainable packaging materials for the future. In high school, I held leadership roles such as student body president and a student mentoring position. When I'm not studying, you could find me swimming laps at the pool, practicing yoga or admiring how the sun sets.  
Plan: I will make it my priority to unite the student body and seek out equal opportunities for all.
Profile Picture: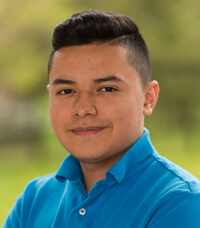 Profile Description:
About Me: At the age of 3, my parents brought me to the land of dreams. At a young age, I had the notion that you can succeed in America if you have the will to do so. Unfortunately, I did not know that this did not apply to me. Every dream, every vision, and every goal that I sought out to pursue stood deferred and still does to this day. Day by day myself and 11 million alike live in a dark shadow that keeps us alienated from our own home. The thought of not being able to see my peers and fellow community members tomorrow frightens me, but I am not a person of fear. I use this each and every day as motivation to do as much as I can to bring out the best in our society.  We must remember that each day is an opportunity for us to do what we might not be able to do tomorrow, as tomorrow is never guaranteed.
I can write and boast about the different associations and organizations that I am a part of, but that is not all that I am. That does not make me who I am. I am a leader who wants to help create other leaders, so that we can help bring those at the very bottom to a point where we are all able to view each other as fellow humans. As a generation, we must all aspire to be the good of this world.  
Plans:   Survey as many students as possible about issues on our campus and issues going on in our world. I want to inspire students to not just talk about what they want to see change, but for them to be the change our campus and world needs. The less we do about the things that matter the closer we become to the crumbling of our society.
Profile Picture: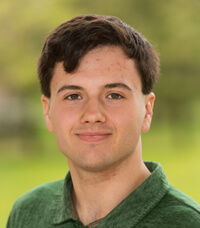 Profile Description:
About Me:  My name is Michael Vespa. I graduated from Bernard's High School class of 2016. I started attending classes at Raritan Valley in the fall of 2016. I like to play tennis and go to the gym, exercising has always been a big part of my life thanks to the positive influence of my active family. I enjoy politics and am a active follower of issues on the national scale and in our own backyard. I have been the SGA Representative for the Student Life Activities and Planning Board (SLAP) since my first semester in the fall of 2016. I am also the Vice President of the Debate Club (shameless plugs I know). My current major is Political Science. I would someday like to become a lawyer, I would like to get my bachelors from Rutgers University then for law school I would like to attend the University of Pennsylvania. I'm a full-time student and I also work part time at Starbucks. I'm a quiet and stoic guy but honest and sincere and I consider myself a good friend as I am always trying to lend a hand to people who need it. ​​ ​
Plans:    Meet with club leaders and individuals planning their own clubs to see how I may help them and what they would like to see from the Student Government Association of 2017-2018!