Accordian - People Data:
Profile Picture: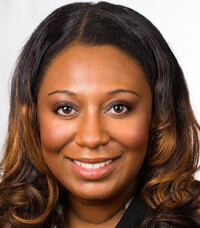 Designation:
Assistant Director of Student Life
Profile Description:
My name is Alaysha Walker and I am the Assistant Director of Student Life and the advisor for the Student Life Activities and Planning Board, a student led campus-wide events planning organization. I am a NJ native born and raised in Newark; however, I currently reside in Middlesex County with my son David and my two cats Sasha and Tiger.

I earned a Bachelor of Science in Business Management and a Master's of Arts in Higher Education Administration. My future educational goal would be to pursue a doctorate degree in Educational Policy, Law & Administration. I also serve as an adjunct instructor for The College Experience course, which is designed to help freshman students adjust to the college environment by learning time management skills, college study skills, excellent critical thinking techniques, and most importantly how to network and navigate the resources available to them. 

I have been working in higher education for over 15 years and love working with bright and talented young scholars. My professional goal is to serve as a role model and mentor to our students. I firmly believe in the old African proverb of "It Takes a Village to Raise a Child." My motto is to live by these words and to offer my knowledge, skills and abilities as well as resources and connections to assist any student who I come in contact with. My ultimate goal is to empower all students, help them develop into future leaders and business professionals and to leave a legacy that inspires students from all walks of life to reach their greatest potential.

In my spare time, I enjoy being with my son, family & friends and also discovering new, at least to me, people, cultures and places. I'm also a really good dancer and love to dance to almost all kinds of music, especially music with a Caribbean or Latin flavor.