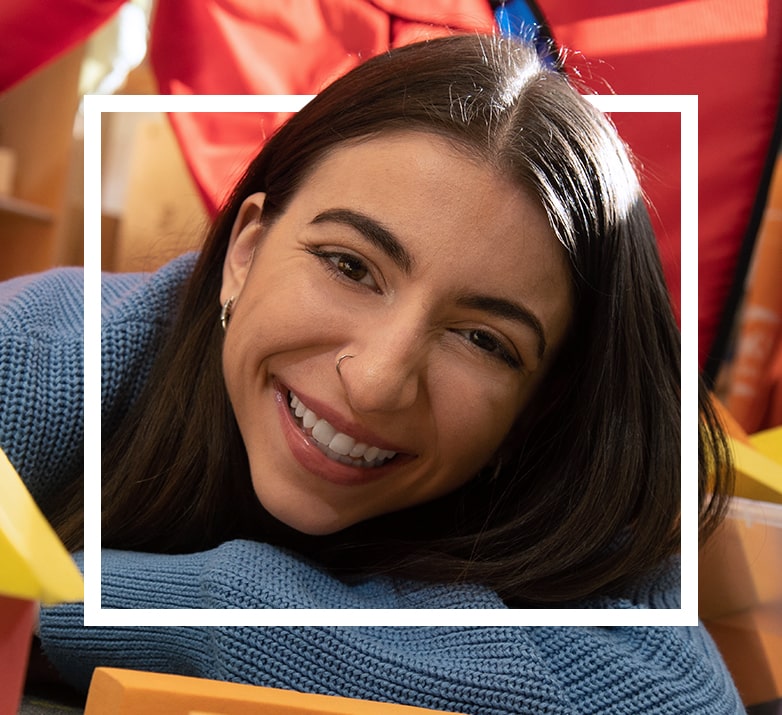 Why RVCC:
"I chose RVCC because of their amazing Fine Arts Program. It is actually one of the best in the country!"
Why I chose my program:
When I got to RVCC, I wasn't sure what I wanted to do. Eventually, I got involved in the Fine Arts Program. I liked that there were different areas that I could explore.
RVCC Projects and Activities:
I really enjoyed drawing and painting but, sculpture was something new to me. It taught me to explore and be creative!
Professors:
My professors taught me many skills along the way. In fact, every aspect of my education in the arts has played a role in my work in toy design. Whether it's illustrating my toy ideas and sculpting the physical structures or determining the colors and finalizing designs through digital programs, I use the knowledge I gained at RVCC daily!
Graduated RVCC:
After graduating from RVCC, I transferred to FIT. I am majoring in toy design, where I am learning all of the aspects of toy design and the industry as a whole.
Future Plans:
I plan to work in the toy industry either at a toy company or in toy licensing. The possibilities are endless thanks to RVCC and I am excited for what the future holds!
View All Students