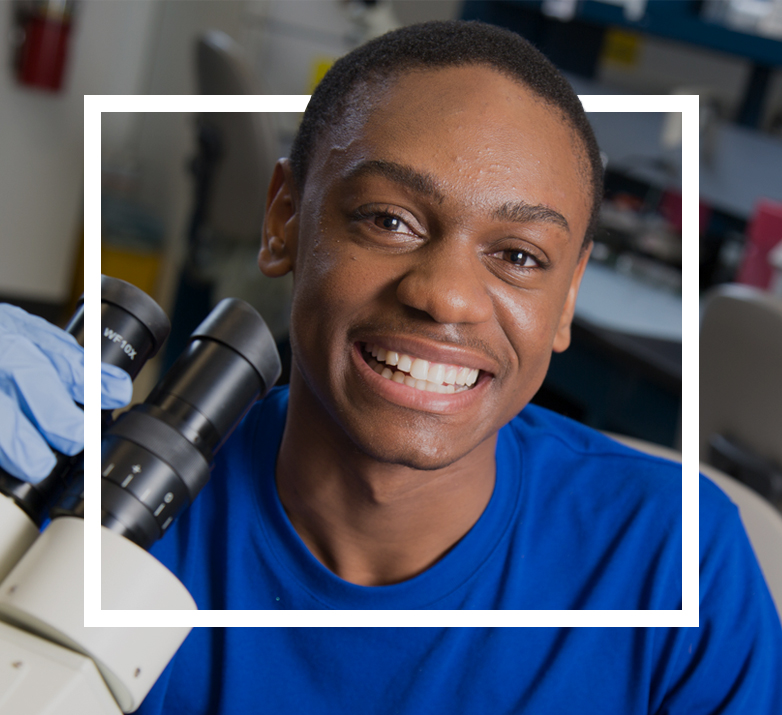 Graduated RVCC:
2016 with an Associate Degree in Pre-Health
Before RVCC:
Cesar grew up in Jamaica, where he volunteered at a local medical clinic as a teen. He came to the U.S. to unite with extended family and pursue an education in medicine.
Why RVCC:
"I knew it was among the best community colleges in New Jersey. RVCC dispels the stigma of community college and gives you a life-changing experience. The sky's the limit."
The RVCC Advantage:
"The main thing that sets RVCC apart from other community colleges is the faculty's willingness to help students succeed in their careers. RVCC helped me hone essential characteristics for success—including determination, persistence and critical thinking. It set me on the path to my future."
After RVCC:
Transferred to Rutgers University, where he studied Pre-Med and graduated Summa Cum Laude. While at Rutgers, Cesar volunteered with terminally ill patients at Stein Hospice and interned at New Jersey Medical School doing biomedical research. He currently works as a Production Technician at Allergan. "My lab experiences at RVCC helped me with aseptic techniques at my current job, which are important for preventing cross-contamination."
Future Plans:
Started New Jersey Medical School in August 2019, with the ultimate career goal of becoming a doctor.
View All Students