Could this Pathway be
for you?

Do you have a passion for helping others learn new things?

Do you enjoy working with children or teenagers?

Have you been told you are patient, kind, and a great communicator?

Do people often open up to you and find you to be "a good listener?"

Have you benefited from a therapist, school counselor, or service agency and want to "give back" to the community?

Do you see yourself as a role model?

Are you passionate about making the world a better place?
Programs in this Pathway
Degrees Designed to Transfer to Four-Year Colleges (Associate of Arts & Associate of Science)
Degrees Designed to Transfer to a Four-Year College (Associate of Applied Science)
Certificates Designed to Develop Special Expertise
Student Profile
Gizelle F.
"RVCC afforded me the opportunity to receive a well-rounded education, enriched by a diverse student body and inspirational, enthusiastic faculty and staff members. RVCC motivated me to become the best version of myself."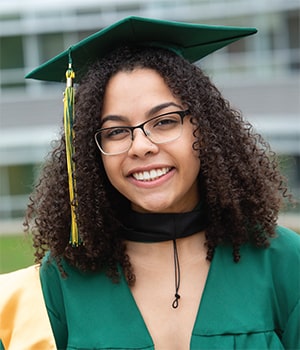 Contact
 

the Education and Human Services admission team

 

now

To apply or answer your questions