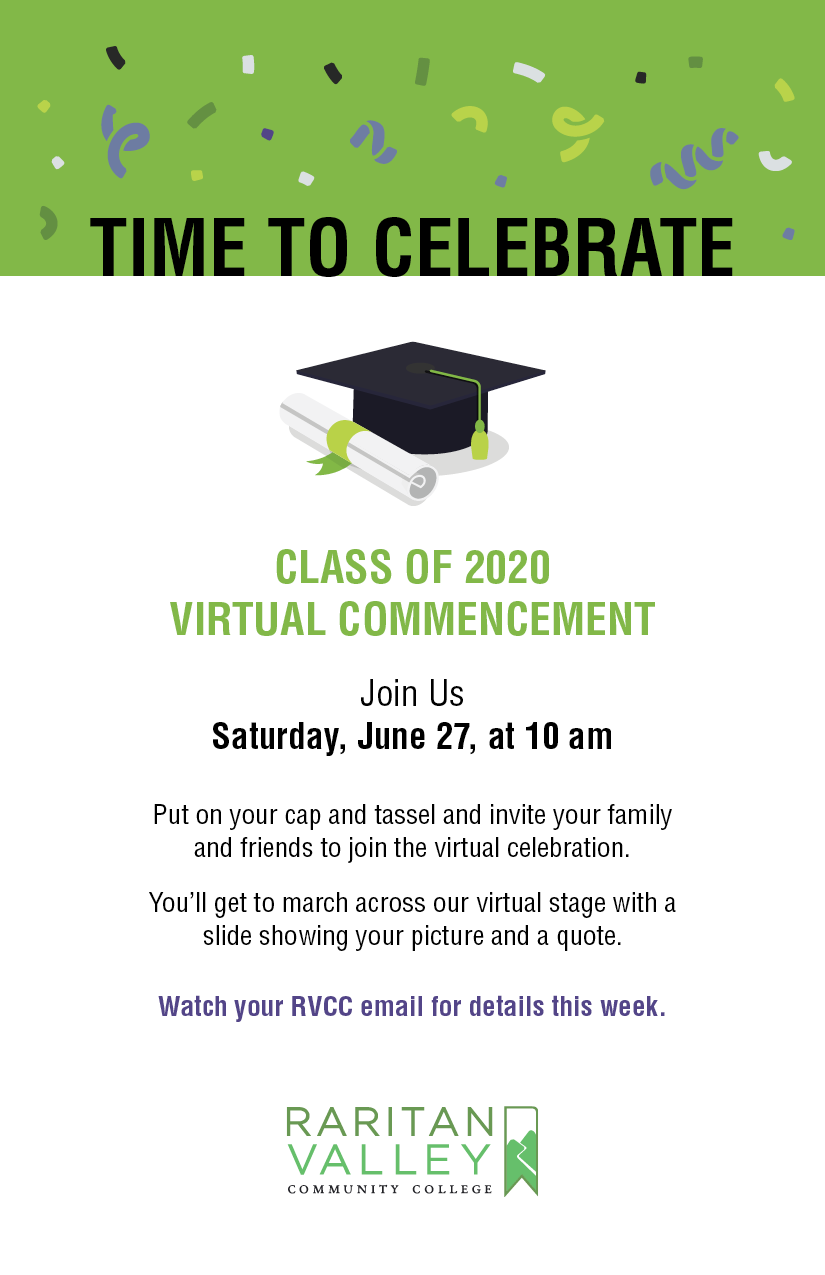 Prior to the Ceremony:
Everyone who is receiving a degree or certificate will recieve an email with important information about the ceremony.  Part of this email will include a personal link to submit a photo, and quote for a celebratory slide that will be presented during your Virtual Commencement. The slides will be played during the ceremony as your way of "walking across the stage" so your friends and family know when to cheer your accomplishment! 
You will also receive, in your email, information about how to record your name so it is pronouced properly during the ceremony.
Along with watching your inbox watch your mailbox. RVCC will mail you a commencement cap and tassel. You can wear them for your graduatation photo and during the ceremony.
The Ceremony:
When: Saturday, June 27, 2020 at 10:00am
Where: Online Watch the RVCC 2020 Commencement
Cap & Tassel: Will be mailed to you prior to the cermony for you to wear as you watch.  As is tradition you will be guided as to when you move your tassel to show you have officially graduated
Tickets: Are not needed.  Everyone can watch and celebrate with you!
Celebrate: See below for various social media ways to celebrate how proud you are of earning your degree!  #RVCCGrad


After the Ceremony:
Video: After the Commencement is aired at 10 am, you will be able to rewatch the event.
Diploma: Diplomas will be mailed approximately one to two months after the ceremony. You will be notified of the exact date by mail.
Transcripts: Please be advised that transcripts requested will be available after grades are posted and GPAs are calculated.  Transcript orders must be placed online at www.raritanval.edu/transcripts.


Still have Questions?
Email your inquiries to commencement@raritanval.edu